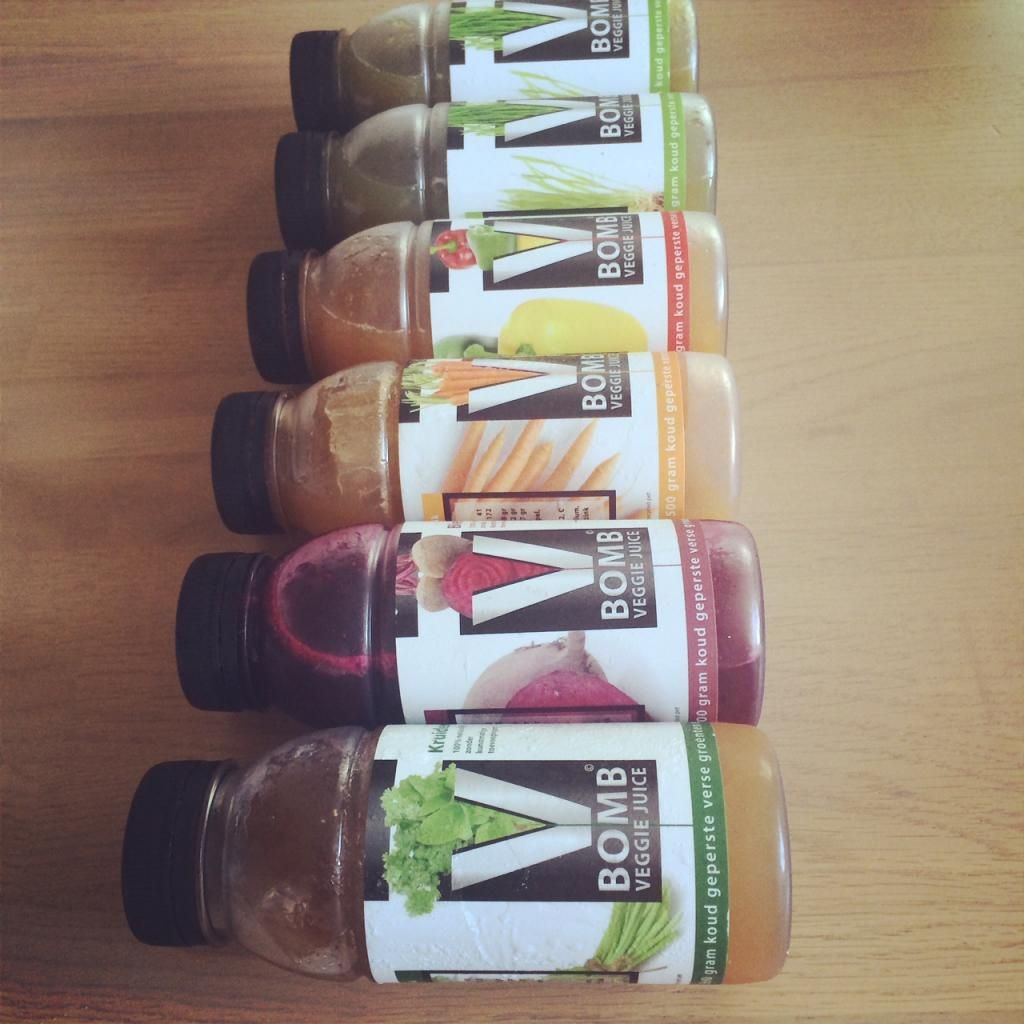 Hi everybody!
I while ago Anouk from V-BOMB asked me if I wanted to test out some of her veggie juices.
After taking a look at her website and her information about veggie juices I said YES PLEASE!
I absolutely love to review products but they have to be in line whit what fits for me as my unique personal individual ;), and you as my readers offcourse.. And I'm totally in to the healthy, fitspiration, foodie way of life and the veggie juices from V-BOMB suit there perfectly.
The veggie juices are fresh juices that directly (after slowjuicing) are quick frozen so you can keep them in your freezer for 5 months (!) and after it has been thawed you can keep them in yoyr fridge for 5 days. But I assure you, when they are ready and set for drinking it takes me about 10 minutes tops to finish them haha!
The veggie juices are slow juiced, raw and cold and this is the perfect process to keep all the ingredients and vitamins in top form in one bottle for you. Oh and with minimal oxidation!
Some short quotes about the V-BOMB veggie juices:
Your daily needed amount of fruit and vegetables in one bottle..
500 grams fruits and vegetables in one bottle of 250 ml..
Pure juice without any preservatives..
I tested out the juices for a week and I am really surprised.
Not only that they are really tasty (the wheatgrass and carrot are my faves!) but they are miracle workers for my skin.. And this difference was noticable in only a week! I have a bit of 'skin problems' since I changed some things in my life. Less hormones for example.. Hooray for less moodswings, but goodbye flawless skin.. So I'm struggling a bit in finding my way back again to perfect and flawless skin and I can honestly say that the veggie juices are helping me with this..
So good for your health, mind and body!
And the best new: I may share this with you!
We have a win action at Instagram where you can win a week supply of these Veggie juices.
How to win this? It is really simple:
– Like and Repost the picture on Instagram
– Follow @areyoulookingclosely
– Follow @vbomb_veggiejuice
So I will see you on instagram?
http://instagram.com/areyoulookingclosely#
Love!
PS: Wanna read more or order right away?
Visit www.v-bomb.com
And this is how you get them! In a freezing bag to keep those babies nice and cool!

Jummy in my tummy!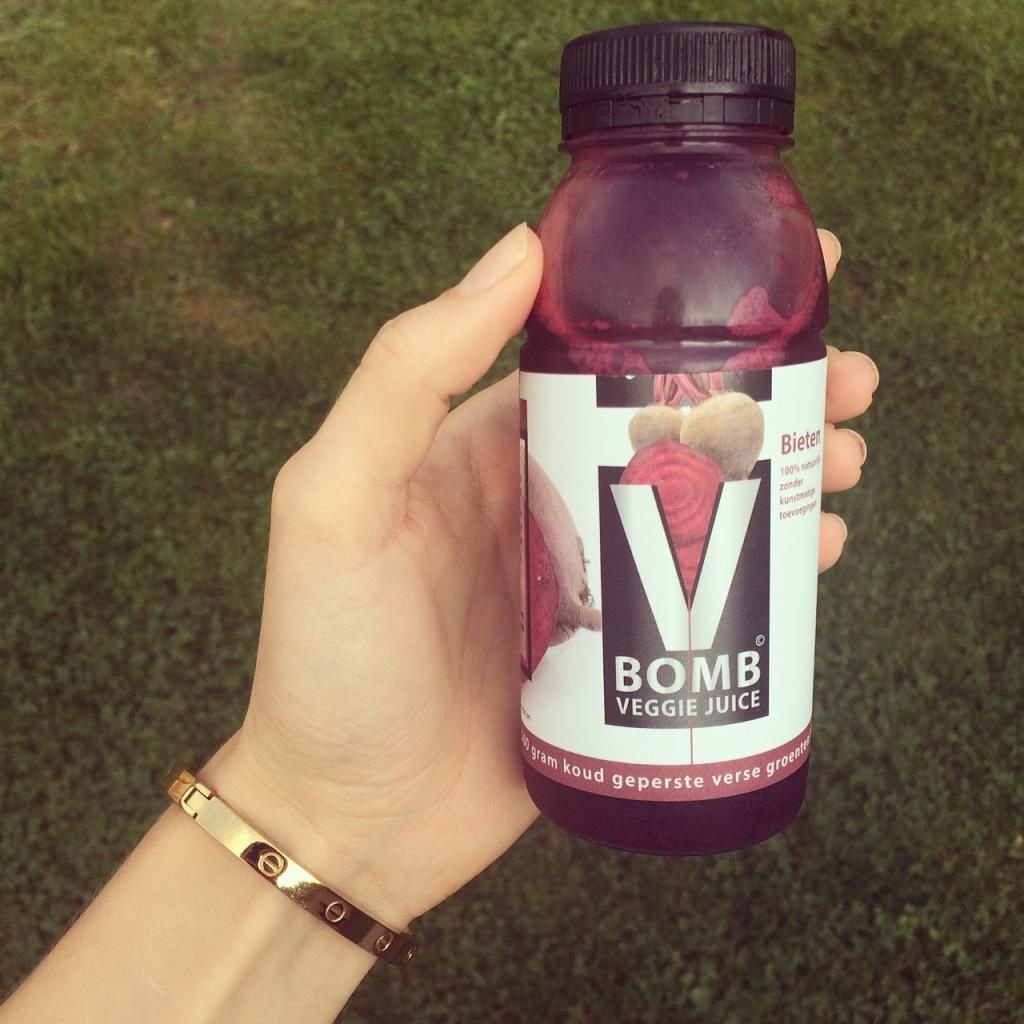 Took my Herbs juice with me to a Minfulness training.. Double healthy!

Hmmm wheatgrass you are one of my faves! Took two of my juices out of the freezer for a weekend family trip to the Ardennes Belgium!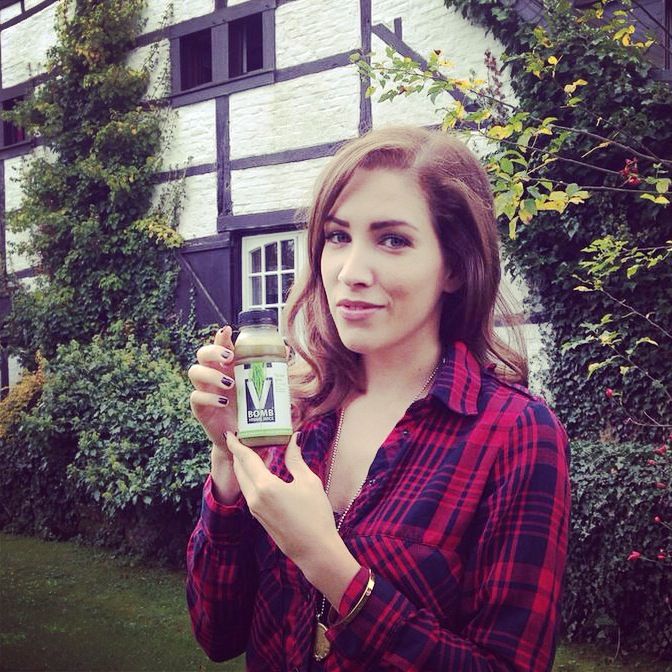 This is my other face: The Carrot one, a Skin Miracle worker!!